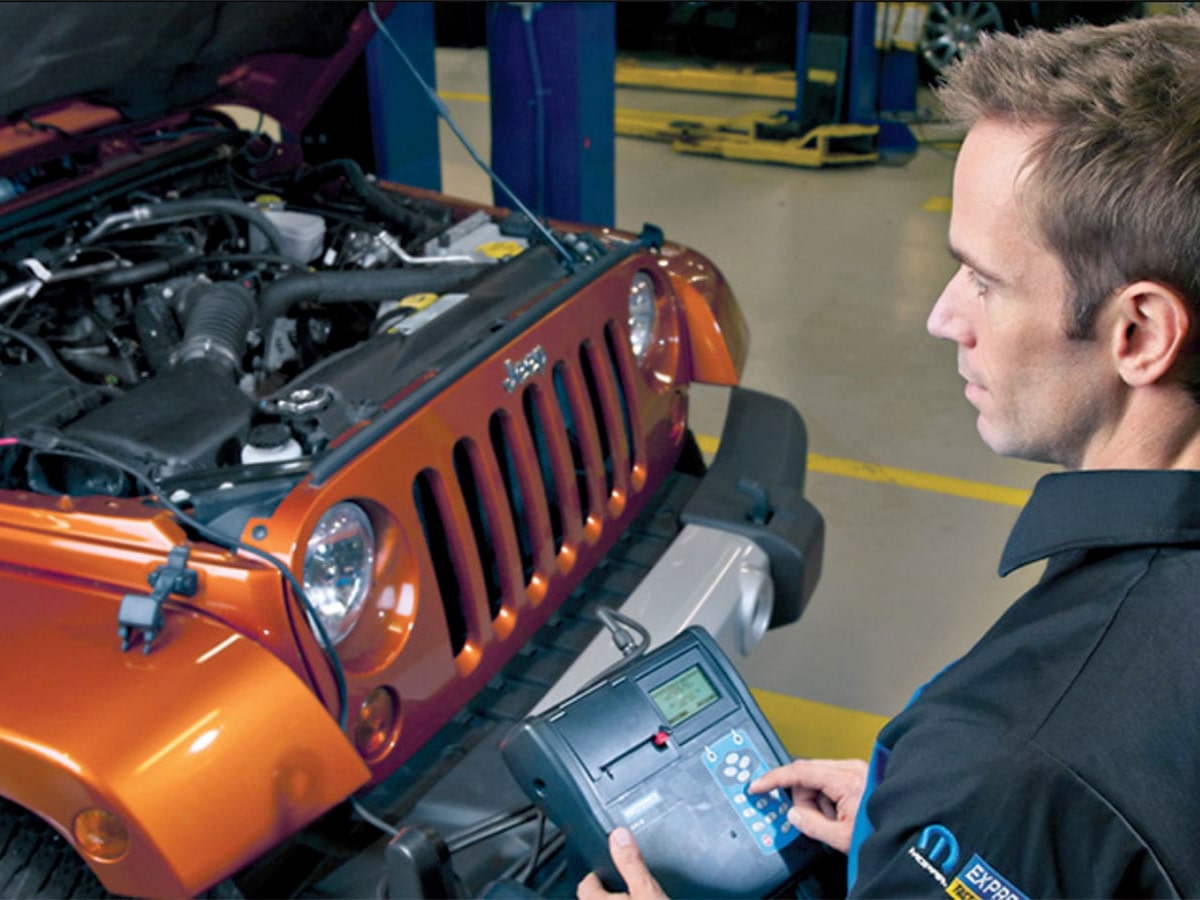 Schedule Your Battery Check at Columbia Chrysler Dodge Jeep Ram Today
Your car has many vital maintenance tasks that you need to have someone perform in a timely fashion. A car battery check is one of the most important. Columbia Chrysler Dodge Jeep Ram can perform a quick check for you to ensure everything is going smoothly. You shouldn't hesitate to schedule this service if you're in the area.
About Battery Check Services
You should have your Mopar battery checked for battery health. A comprehensive battery check includes tests that gauge how strong your battery charge is and whether it's holding that charge properly. The intricate tests that our technicians perform will test your car battery voltage. These tests will reveal whether you need to replace your battery with a warranty or regular sale. Taking the time to have someone perform the tests can save you a lot of money.

Why It's Crucial to Have a Battery Check
Unexpected incidents can occur if you don't schedule a battery check near Oakville, MO. Your car could stop starting and prevent you from making it to work or an important event. Your battery might die while you're on the road and cause issues such as blinking lights, loss of power, and more. You could also damage other important car parts, such as the starter if you go too long with a bad battery. It's best to stay on top of your battery's condition so that you can avoid those problems from occurring. Our location near Belleville, IL, is staffed full of talented experts who can give you the full-fledged battery inspection you need. They will then advise you of whether you can keep running with the same battery, or you should invest in a new one.
Why Columbia Chrysler Dodge Jeep Ram Is the Best Place to Go
There are many reasons to bring your car into our dealership for battery service. The main reason is that we use certified technicians who specialize in keeping Mopar vehicles running right. Our customer service team is also one of the friendliest teams you'll ever meet. Furthermore, our shops have convenient hours to ensure that you can get your vehicle in for an appointment as quickly as possible. We offer affordable pricing and amenities to make you feel like you're at home when you visit our shop. Customer service is our priority, and making customers happy is our life.
Schedule Your Battery Service ASAP
Now you know why you must get your battery checked at one of our locations. We have offices in Saint Louis, MO, Waterloo, IL, and other nearby areas. You can schedule your appointment with a phone call, or you can use our convenient online scheduling tool. We're open during convenient hours, and we'll be delighted to assist you ASAP.
Dealer Wallet Service Marketing & Fixed Ops SEO by
Service Hours
Monday

07:00AM - 06:00PM

Tuesday

07:00AM - 06:00PM

Wednesday

07:00AM - 06:00PM

Thursday

07:00AM - 06:00PM

Friday

07:00AM - 06:00PM

Saturday

07:00AM - 05:00PM

Sunday

Closed