Brake Pad Service in Columbia, IL
Many people drive their cars daily and end up taking for granted all of the important parts that help to keep them safe. One very important part of your car that will ultimately keep your vehicle safe to drive are your brake pads, which are located on top of both your front and rear brakes. The brake pads are important because they are designed to protect your brakes when you press on the pedal. Most car owners are going to need to come in for a full brake pad replacement at some point.
Signs Your Brake Pads Need Service
If you are driving and press down on your brakes and notice a grinding noise, it could be a clear sign that you should have your brake pads checked out. When you bring your car in, the technician will look at each brake pad and determine if that is the cause of the noise. If necessary, they can then provide you with a full brake pad replacement service. With this service, the technicians will take out the existing brake pads and then replace them with new ones.

Important of Brake Pad Service
When it is time for you to replace your brake pads, you should come in to have the service done as soon as you can. When you do bring your car in for this service, the technician will be able to put a good set of brake pads on your car. This will provide a lot of protection and support for your brakes. Ultimately, this will help to prevent more significant damage from occurring, which could keep your car safe to drive.
Delaying Brake Service
If you end up delaying the brake pad service for your car, it will end up being an issue for you and your vehicle. The main problem with delaying a brake pad replacement service is that it could eventually lead to the brake pads being completely worn down. This could then cause your brakes to deteriorate as well, which will cost a lot more money to fix.
If the time has come to replace your brake pads, you should bring your car in as soon as you can. One great place to bring your car to is Columbia Chrysler Dodge Jeep Ram, which is a leading service center for those in the Columbia, IL, St. Louis and Oakville, MO Waterloo and Belleville, IL area. This is a great service center due to the amazing customer service, which includes expert vehicle care, convenient hours, and a comfortable waiting room.
Dealership Amenities: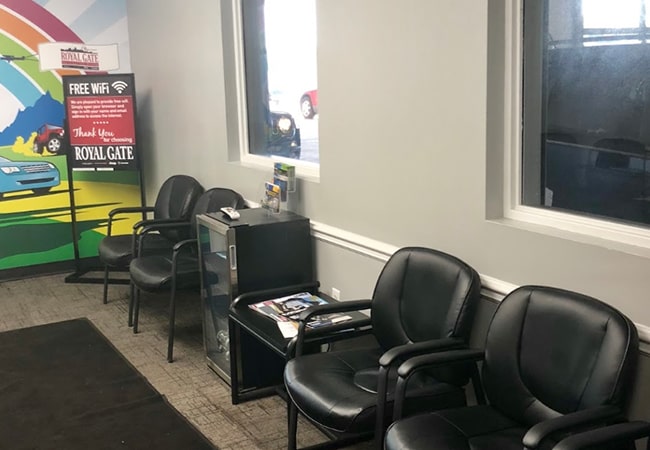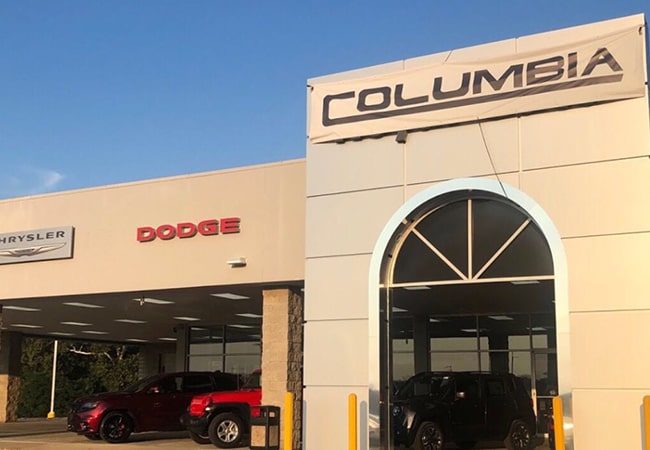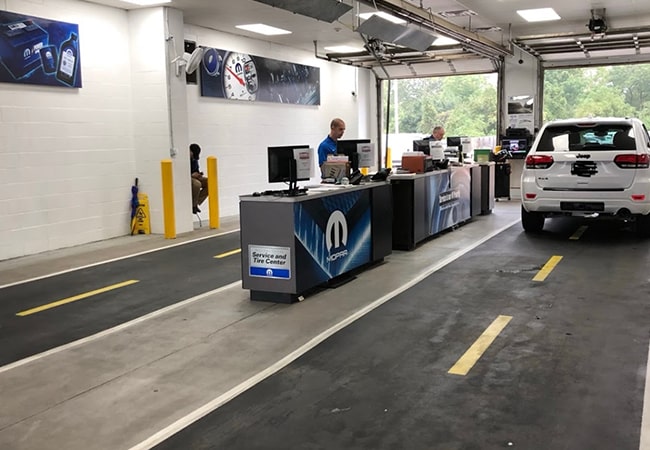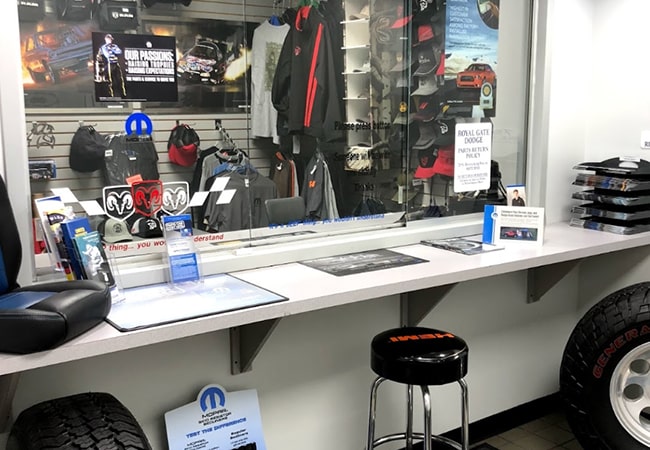 Free Wi-Fi
Courtesy Loaners
Rental Cars Available
Courtesy Transportation Shuttle
Children's Play Area
Complimentary Beverage & Coffee Bar
Newspapers & Magazines
Express Service Department
Comfortable Waiting Area
Saturday Service Hours
Flat Screen TVs
 Get Directions
Columbia Chrysler Dodge Jeep Ram

500 Admiral Weinel Blvd
Columbia, IL 62236-1983