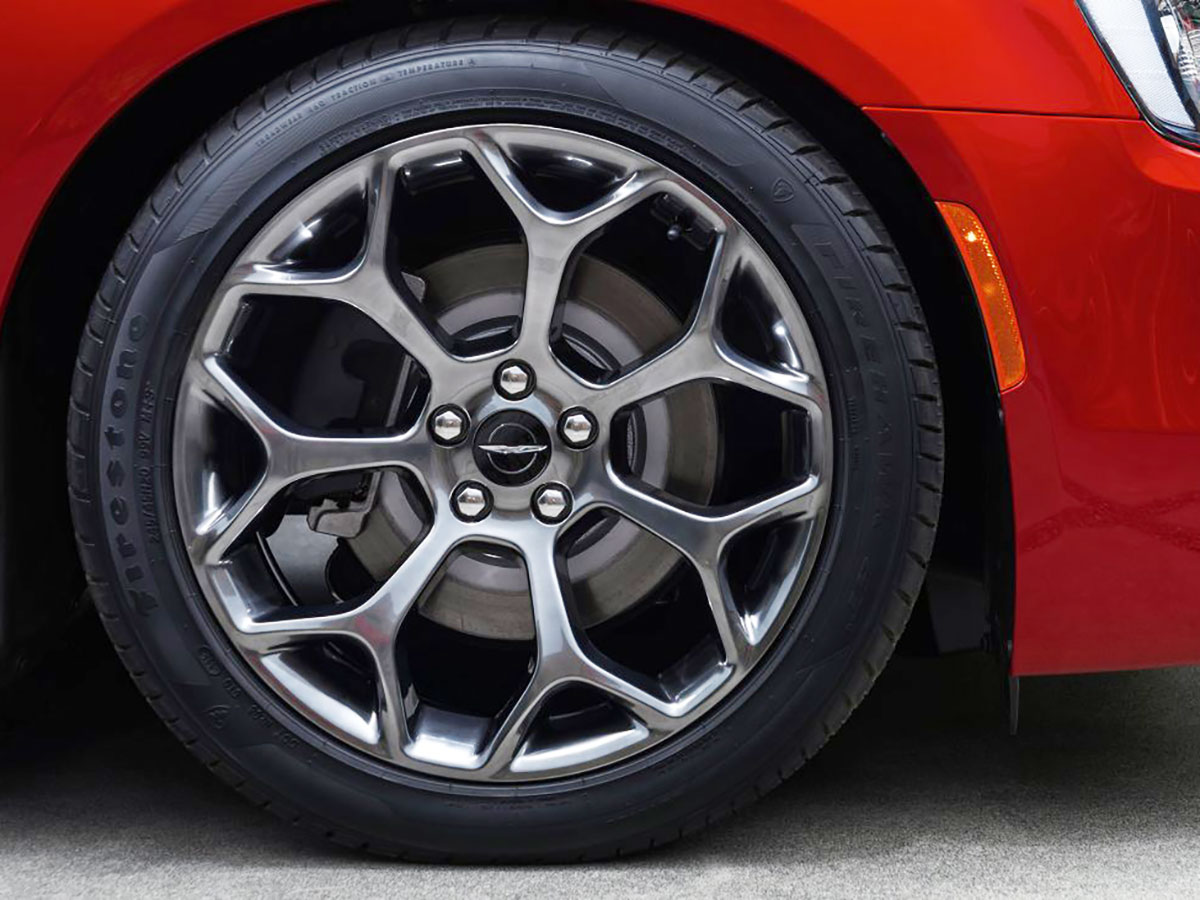 Front Brake Pad Replacement Service in Columbia, IL
Your car's brakes endure a lot of punishment while driving through four seasons of weather in Columbia, IL. The front brakes, in particular, take a pounding from potholes, speedbumps, curbing, and assorted road hazards. You might notice loud metallic scraping sounds coming from your wheels when you use the brakes. That is a sure sign you need front brake pad replacement. Our ASE-certified technicians at Columbia Chrysler Dodge Jeep Ram can do rear and front brake pad replacement on any make or model vehicle. We have genuine OEM parts and others by the top aftermarket brands to make your brakes work like new.
What Our Brake Services Do
We remove all four wheels and open up the hood. We check the master cylinder up by the engine to ensure it does not leak and works well. Then we drain the brake fluid and check the brake pads, rotors, and calipers. If the brake pads are near their service limit, we replace the pads on both wheels on the same axle. That ensures you have the same expected brake pad life on all of your wheels. We also do brake rotor resurfacing or replacement as needed on each wheel and replace any calipers that do not work correctly. We finish the job by putting new brake fluid in the master cylinder and bleeding all four brake calipers.

Why You Need Rear and Front Brake Pad Replacement
Brake pads are the key to making your brakes work and last the longest. They are the one part designed to wear out fastest to preserve the rotors. Every time you use the brakes, the brake pads lose a little bit of the friction pad. The brake pads last only so long and need replacement before they lose all of the friction material. We inspect your brakes and replace the pads as needed to ensure you can stop safely for many more miles of use. Most brake pads last between 20,000 and 30,000 miles before you need to replace them.
Schedule Rear and Front Brake Pad Replacement Now
If you need a rear or front brake pad replacement service, we can take care of it. Just use our online scheduling tool to pick a day and time to bring your car into Columbia Chrysler Dodge Jeep Ram. We have a state-of-the-art service facility and experienced mechanics who can make your brakes work like new. You can relax in our customer lounge while we take care of your car, It has free Wi-Fi, satellite TV, workstations, and snacks. We will get your car's brakes ready for more travels in Oakville, Waterloo, Belleville, and other places in greater St. Louis.
Dealer Wallet Service Marketing & Fixed Ops SEO by
Service Hours
Monday

07:00AM - 06:00PM

Tuesday

07:00AM - 06:00PM

Wednesday

07:00AM - 06:00PM

Thursday

07:00AM - 06:00PM

Friday

07:00AM - 06:00PM

Saturday

07:00AM - 05:00PM

Sunday

Closed