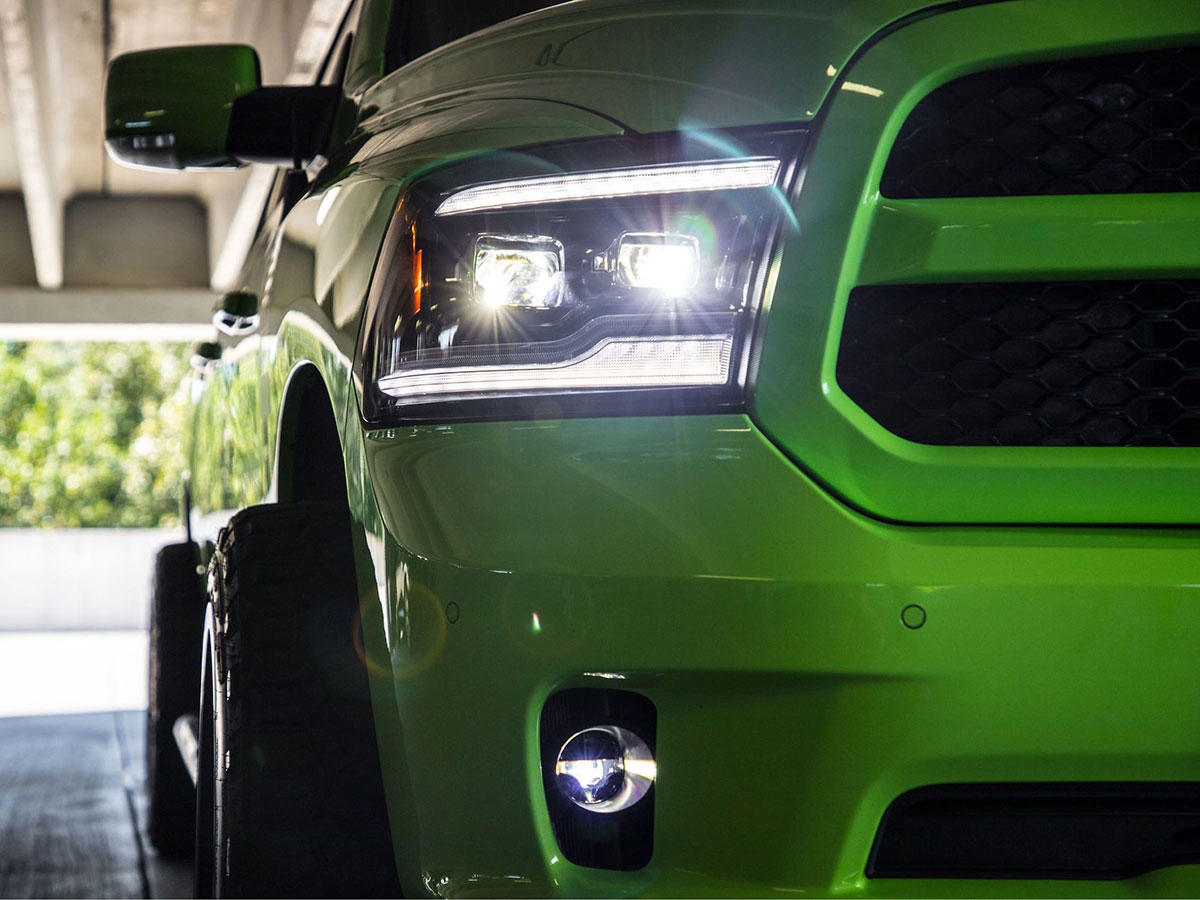 Replacing Headlights & Taillights with Columbia Chrysler Dodge Jeep RAM
At Columbia Chrysler Dodge Jeep RAM, we want you to remain safe on the road. Keeping your headlights and tail lights in good working order helps you see the road well at night and in foggy or rainy conditions. They also help other drivers see you on the road. Your headlights and tail lights provide one of the most important safety features on your vehicle.
The Importance of Replacing Damaged Lights
You should immediately visit our dealership service center if your headlight or taillight incurs damage or a bulb burns out. The police can stop you and ticket you if you have a broken tail light or headlight. The safety of you and the other drivers on the road depends on your properly working vehicle. Other than damaged lights, adhere to a regular schedule for bulb replacement so you can avoid the bulb going out while you drive without you knowing.
Replacing Lights on a Maintenance Schedule
When you need to have your bulb replaced depends on the type of bulb used and your driving habits. To visit us every 90,000 miles of driving, use HID headlights. These long-lasting headlights provide between 2,000 to 3,000 hours of light. Xenon headlights last longer than that with up to 10,000 hours. With LED headlights, you need to have them replaced after about 30,000 hours of use. The headlights needing the most frequent changes are halogen, lasting between 450 hours and 1,000 hours. Check your vehicle's owner's manual for manufacturer recommendations on replacement schedules and types of headlights that fit your vehicle.

Only Genuine Parts From Our Our Service Department
When you visit our dealership for headlight or taillight bulb replacement, you benefit by having experienced, certified, manufacturer-trained technicians work on your vehicle. We use MOPAR parts on your vehicle because they provide a fit made for the vehicle and better warranties than after-market or third-party parts. You can shop our on-site parts and accessories store for the best headlights and best tail lights available for your vehicle.
Columbia Chrysler Dodge Jeep RAM for Headlight & Taillight Replacement
At Columbia Chrysler Dodge Jeep RAM, you can count on us for quick and efficient service. We offer headlight and tail light bulb replacement as well as conducting repairs to your vehicle's headlights or taillights. You can combine a trip to our service center with other services such as oil changes or tire realignments. We offer service specials so you can save money when you visit us for vehicle maintenance. Make an appointment online today!
Dealer Wallet Service Marketing & Fixed Ops SEO by
Service Hours
Monday

07:00AM - 06:00PM

Tuesday

07:00AM - 06:00PM

Wednesday

07:00AM - 06:00PM

Thursday

07:00AM - 06:00PM

Friday

07:00AM - 06:00PM

Saturday

07:00AM - 05:00PM

Sunday

Closed