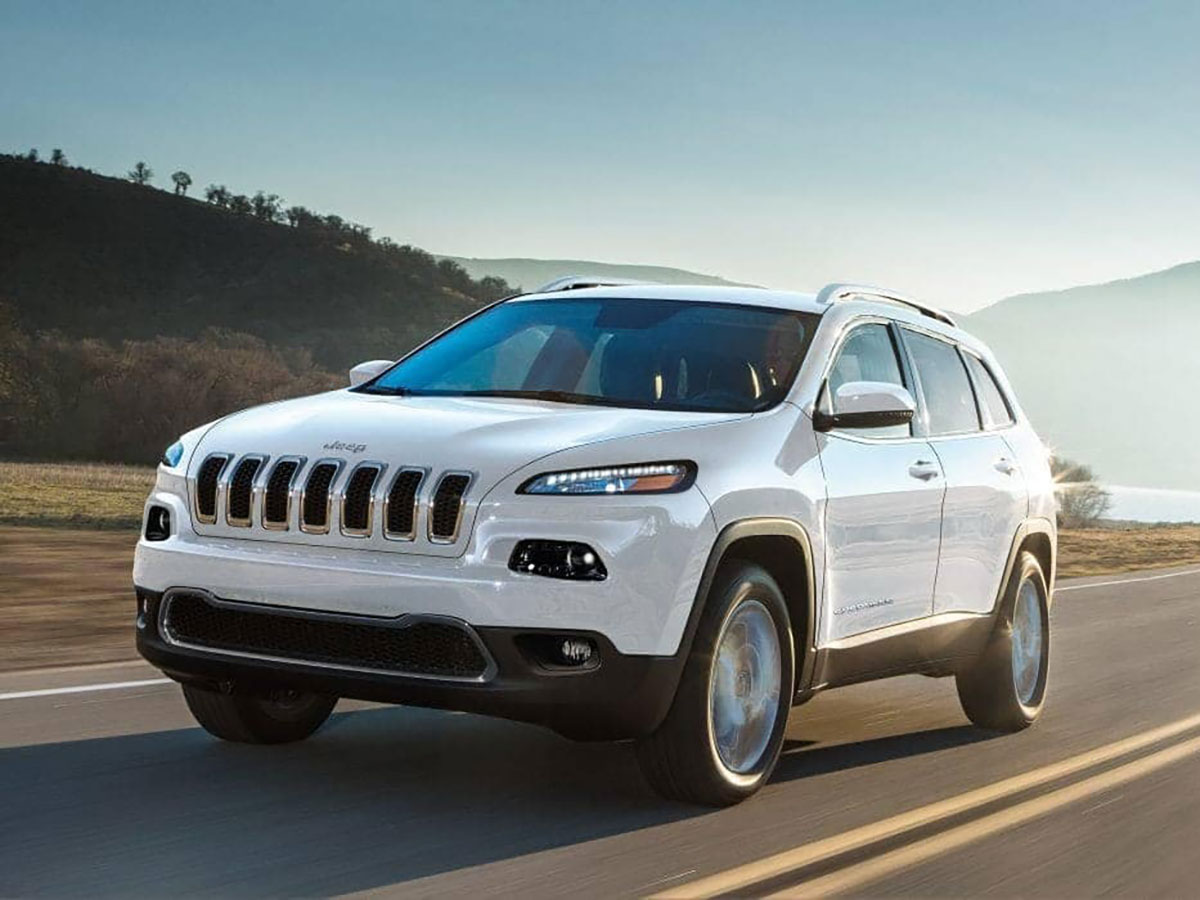 Quality MOPAR Oil Change Services near Oakville, MO
Your vehicle takes some wear and tear over time and will need to eventually be serviced and repaired. Especially if you own a RAM, Jeep, or SUV and drive in rough conditions. Routine maintenance like MOPAR oil changes near Oakville is crucial to keeping your vehicle performing at its best. If it's been a while since your last oil change, take the short drive to Columbia CDJR to keep your engine well lubricated.
Various Types of MOPAR Oil Change Services near Oakville, MO
While it's common knowledge that your Oakville vehicle requires an oil change every 3,000 - 5,000 miles, do you know what grade of oil is best for your Chrysler, Dodge, Jeep, or RAM? Depending on how frequently you care to have your vehicle's oil changed, or what type of engine your car or truck is equipped with, you have options to choose from. Let's look at these different types of oil changes:
Conventional Oil Change: Conventional engine oil is the type of motor oil that most Oakville customers are familiar with. Using this oil provides basic lubrication for the moving parts in your engine and requires a replacement every 3,000 miles or three months, whichever comes first.
Synthetic-Blend Oil Change: Synthetic-blend or semi-synthetic engine oil has become a more popular choice for Chrysler, Dodge, Jeep, and RAM owners as it provides a balance between the cost of conventional oil with the benefits of full-synthetic oil. This type of oil needs to be changed about every 5,000 miles.
Full-Synthetic Oil Change: Full-synthetic engine oil is always the recommended oil to use for newer vehicles. It does a better job than any other type of motor oil at protecting your vehicle's engine from heat and friction, even during harsh winters or blistering summers. Depending on your driving habits, it can last as long as 10,000 miles.
Diesel Engine Oil Change: If you own a RAM truck equipped with a diesel engine, you'll need to be sure to have diesel engine oil change service performed. Diesel engine oil has the same oil grades mentioned above, but typically lasts much longer than gasoline engines. It's recommended that you change your diesel engine oil every 10,000 to 15,000 miles, depending on how much strain your engine is under daily.

Why Drive from Oakville, MO to Columbia CDJR for My Next Oil Change?
Contact us at Columbia Chrysler Dodge Jeep RAM of Columbia, IL to schedule a service appointment. We also serve St. Louis, MO, Oakville, MO, Waterloo, IL, and Belleville, IL. In addition to MOPAR oil changes, we offer transmission services and tire sales. If you need transportation while you wait for your vehicle, we are happy to accommodate you with a transportation shuttle and courtesy loaners. We want to make your visit as convenient as possible and will do our best to work with your busy life. We look forward to seeing you today!
Dealer Wallet Service Marketing & Fixed Ops SEO by
Service Hours
Monday

07:00AM - 06:00PM

Tuesday

07:00AM - 06:00PM

Wednesday

07:00AM - 06:00PM

Thursday

07:00AM - 06:00PM

Friday

07:00AM - 06:00PM

Saturday

07:00AM - 05:00PM

Sunday

Closed