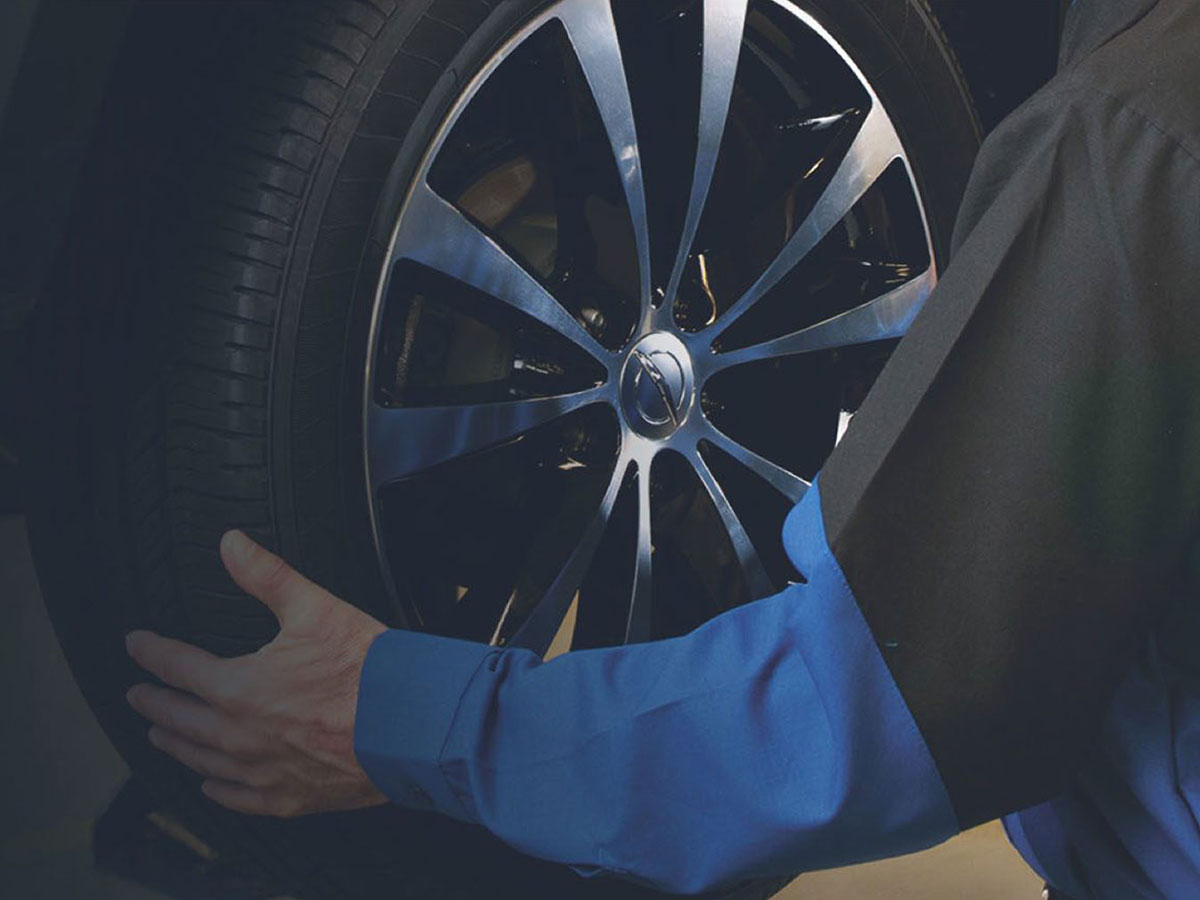 Tire Sales & Maintenance near Oakville, MO
In the Oakville, MO area, owning a vehicle is practically a necessity. Since you will want to have a reliable and durable vehicle, you should consider getting a Chrysler Dodge Jeep or Ram vehicle. Along with this, you can take advantage of the vehicle's MOPAR service plan. One part of this is to take advantage of the MOPAR tire service and sale plan, which will ensure you will continue to have a reliable set of tires on your vehicle. This includes a variety of different services.
Tire Inspections
One part of the MOPAR tire service plan is to have your tires inspected. With tire inspections, the technicians will carefully check and inspect your tires. This will include checking for holes and cracks, measuring tire tread, and checking tire pressure. If there are any issues, the technician may recommend additional services.
Tire Rotation and Balancing
A set of tires will never be completely balanced. This will cause the car's weight to put more force on one of the tires than the rest. To ensure that each tire can take a turn handling more pressure, you should come in for a tire rotation service at least a couple of times per year. A tire balancing service is also beneficial as it could ensure the tires are as well balanced as possible.
Wheel Alignment
A professional wheel alignment service is also an important part of the MOPAR service plan. If your alignment is off, you will notice that your car is drifting to one side. At the same time, this could cause your tires to wear down much faster than they would otherwise. A technician will determine if you need a two-wheel alignment or four-wheel alignment service and could then make any necessary repairs.
New Tire Sales
Eventually, even with good care and attention, you will need to have your tires replaced. When this occurs, it is a good idea to come to a tire and service center to provide you with expert guidance and support. The tire center and sales team will help you find a set of perfect tires for your vehicle.

Why Should I Come Here for My Tire Service or Sales Needs?
If you are in need of tire services or are looking for tires for sale near Columbia, IL, St. Louis, MO, Oakville, MO, Waterloo, IL, and Belleville, IL, you should always come to Columbia Chrysler Dodge Jeep Ram. At this service center, you can receive expert MOPAR service for your tires or any other repairs that you need. The team here consists of certified technicians, which ensure that your vehicle will be in great hands.
Dealer Wallet Service Marketing & Fixed Ops SEO by
Service Hours
Monday

07:00AM - 06:00PM

Tuesday

07:00AM - 06:00PM

Wednesday

07:00AM - 06:00PM

Thursday

07:00AM - 06:00PM

Friday

07:00AM - 06:00PM

Saturday

Closed

Sunday

Closed