Oil Change in Columbia, IL
The oil change service is one of the most common and important maintenance services. There are three main components of an oil change service. First, our technicians will drain out the old, spent oil from your engine. Secondly, we will pour in the new oil of your choice. We have several different varieties of oil, including high-mileage and fully synthetic oil. Last but certainly not least, we will take out your old oil filter and install a fresh one. To learn more about the importance of oil changes, read on.
Oil Change Services:
Full Synthetic - Fully synthetic engine oil lasts considerably longer than conventional oil; it also keeps your engine cleaner and flows better in both hot and cold conditions.
Learn More
Conventional - Made from refined crude oil, conventional engine oil keeps your engine's moving metal components lubricated so that they will not be damaged by friction.
Learn More
Semi-Synthetic - This special blend of conventional and synthetic oil can provide some of the benefits of both: it's less expensive than full synthetic oil, but keeps your engine cleaner than conventional.
Learn More
Diesel - If your vehicle has a diesel engine, it will require a special oil that has a different viscosity than oil meant for gas engines, as well as additional anti-wear additives.
Learn More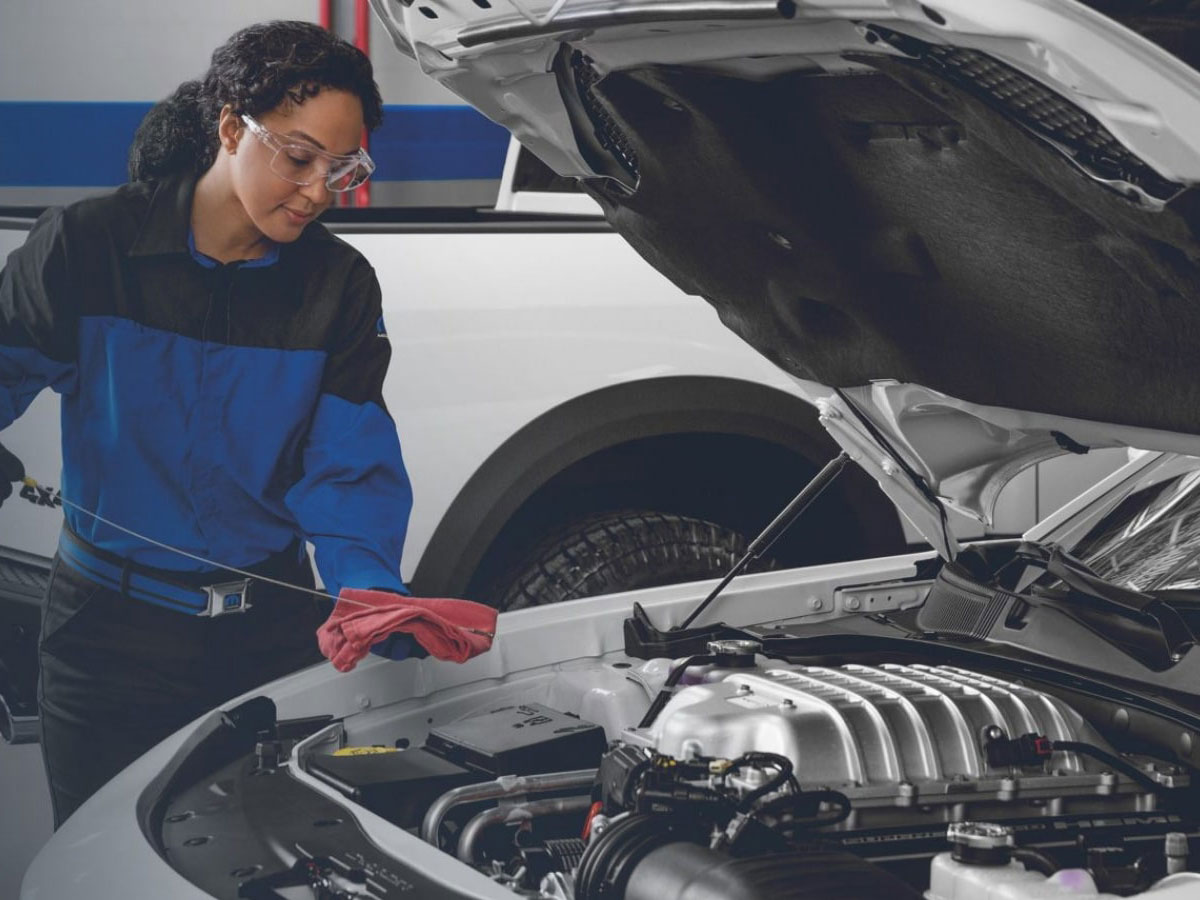 The Importance Of Oil Changes
Oil changes are very important for the health and longevity of your vehicle's engine. Fresh oil decreases the friction between various components in your engine, reducing the likelihood of breakage and increasing the lifespan of many different parts. Fresh oil also increases the power, responsiveness, and efficiency of your engine. Our oil change service also includes a new oil filter. This further enhances the effectiveness of the new oil. Oil changes are important enough that putting them off is a bad idea.
Risks of Putting Off An Oil Change
Unfortunately, many drivers put off oil changes far longer than the manufacturer-recommended service interval. This can have a variety of different negative consequences. When you first go past the mileage at which the manufacturer recommends a service, you probably won't notice anything. However, as the oil gets older, the engine will not be as efficient or as powerful. Various internal components will also wear more quickly, meaning they will have to be replaced sooner. Your engine may also run more roughly. All of this can be fixed with a quick and easy oil change service at our service department.
Schedule Your Next Oil Change at Columbia Chrysler Dodge Jeep Ram
Drivers in Columbia, IL and surrounding cities like St. Louis, Oakville, Waterloo, MO, and Belleville, IL have been able to get the highest quality service from the service center at our dealership for years now. Of course, we're probably best known for our unparalleled selection of American cars. Our service center, on the other hand, is becoming better known in the area due to the quality work done by our certified and experienced technicians. Our dealership also offers various amenities, like a children's play area and a complimentary coffee and beverage bar. To make an appointment, contact us through our website or call today.