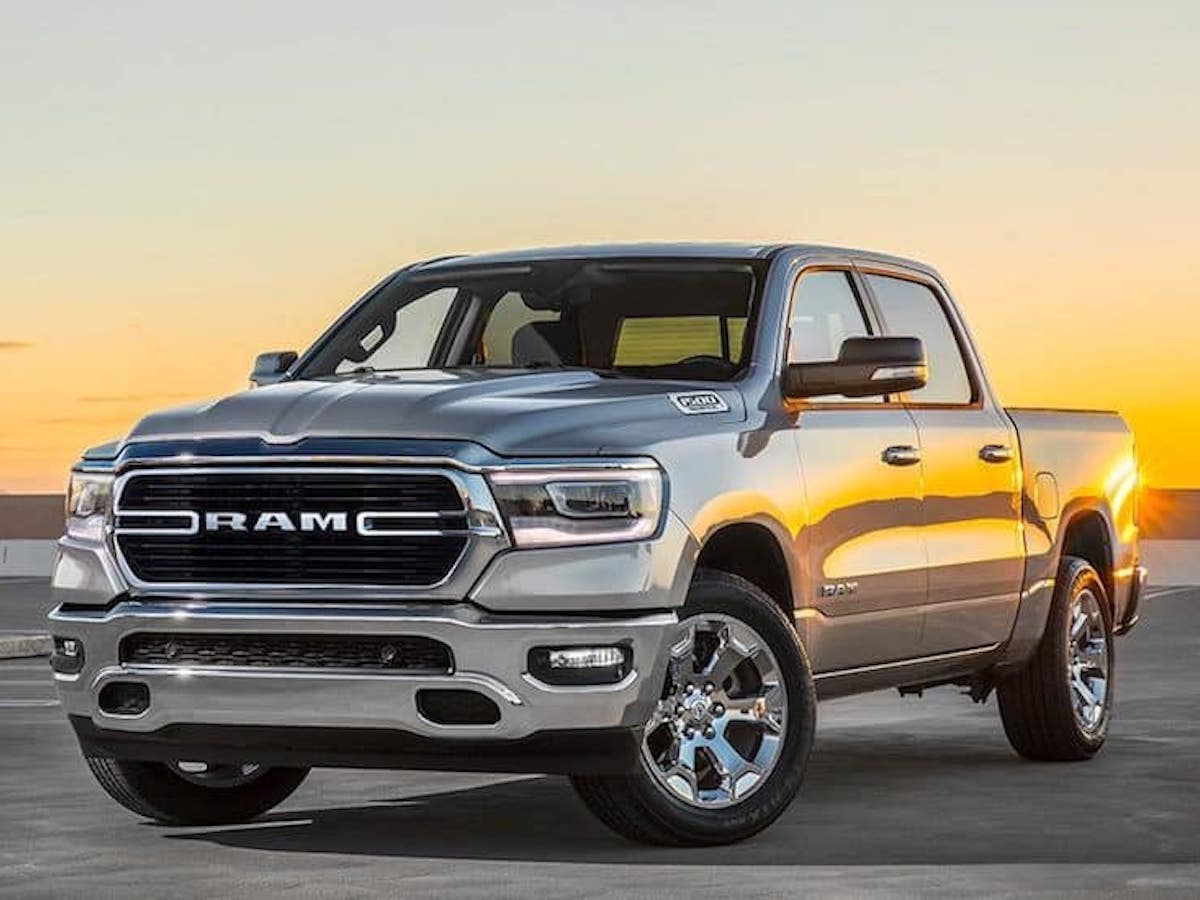 Ram 1500 Service & Maintenance
If you want to tear up any terrain and haul big loads, there's nothing better than a truck. The thing is, trucks tend to take a real beating if you use them for their intended purposes. Fortunately, a little maintenance can help you keep your RAM 1500 in great shape for longer. One of the best things you can do when it comes to taking care of your is take it in for RAM 1500 service in Columbia a couple times a year.
RAM 1500 Oil Changes
Oil changes need to be done frequently to prevent your engine from having problems. At Columbia Chrysler Dodge Jeep Ram, we can handle a RAM 1500 oil change for every model year. Since we use quality fluids and good oil filters, you can get your oil changed every 5,000 miles or so and drive with confidence.
RAM 1500 Tire Services
Keeping your tires in good shape is a big task, but it's a lot easier with professional tire sales and services. Columbia Chrysler Dodge Jeep Ram recommends bringing your RAM 1500 in for tire inspections twice a year, at which point we'll check for inflation and tread issues as well as punctures. We'll also rotate and balance your tires and align your wheels to promote even tire wear during this time.

RAM 1500 Transmission Services
Of all the RAM 1500 services people don't keep up with enough, transmission services are near the top of the list. If you've never had your transmission inspected, do it now and see if it's time for a transmission fluid exchange. Transmission inspections also help identify problems early on so you don't have to deal with a busted transmission in the middle of a road trip.
RAM 1500 Brake Services
You should have your RAM 1500 brakes looked at once or twice a year and replaced regularly for safety purposes. Whether you need a brake inspection, brake pad replacement or rotor resurfacing or replacement, the folks at Columbia Chrysler Dodge Jeep Ram can take care of everything. Plus, we use quality MOPAR parts to make sure you get excellent braking power.
RAM 1500 Battery Services
Not being able to start your truck to get home from work or the grocery store is the worst, and it's usually due to a bad battery. You can avoid this by visiting Columbia Chrysler Dodge Jeep Ram to have your battery inspected and tested once every six months or once a year. If you do need a new battery, you'll find a great selection of RAM 1500 batteries for sale at Columbia Chrysler Dodge Jeep Ram.
Dealer Wallet Service Marketing & Fixed Ops SEO by
Service Hours
Monday

07:00AM - 06:00PM

Tuesday

07:00AM - 06:00PM

Wednesday

07:00AM - 06:00PM

Thursday

07:00AM - 06:00PM

Friday

07:00AM - 06:00PM

Saturday

07:00AM - 05:00PM

Sunday

Closed