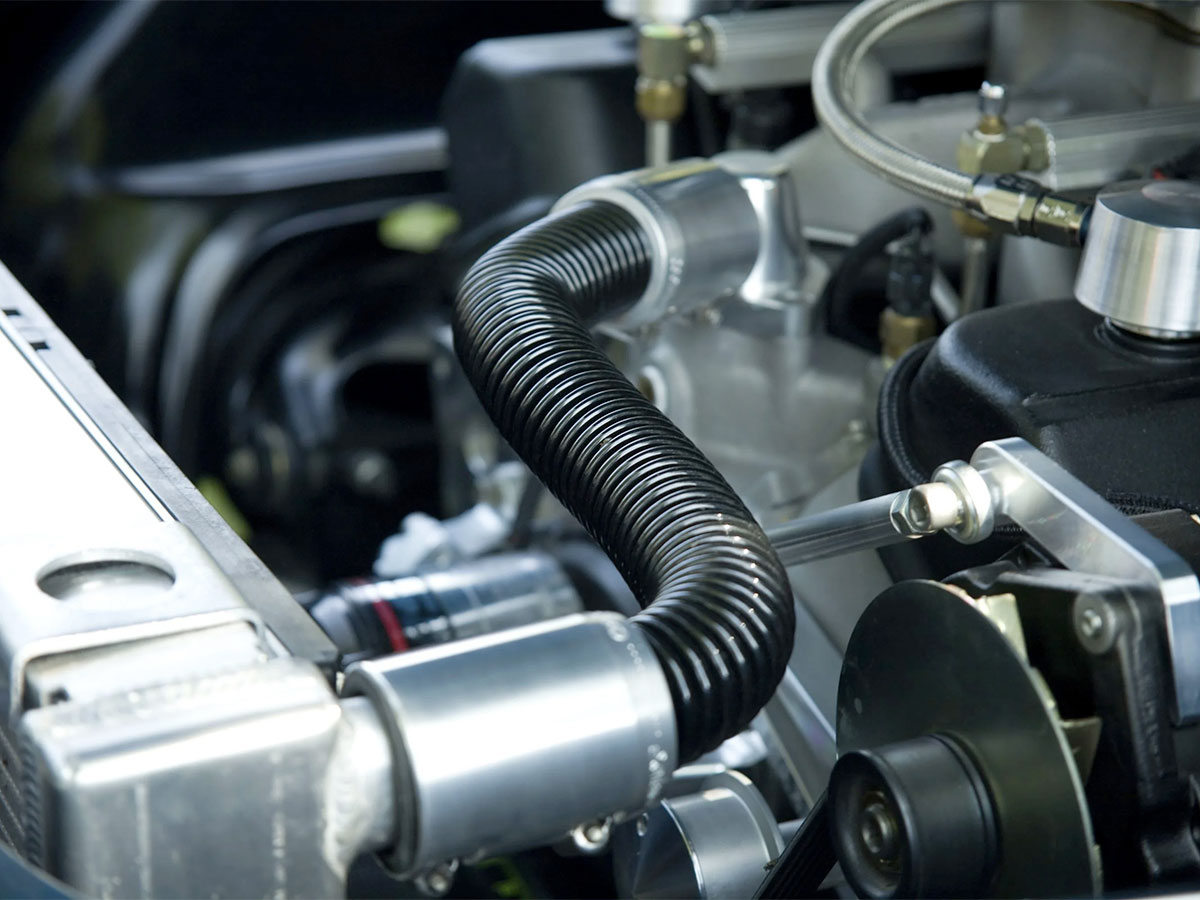 MOPAR Timing Belt Replacement Service in Columbia, IL
Many automotive engine problems can be caused by issues with the car's timing belt. The car's engine might start to misfire unexpectedly when the timing belt starts to fail. When the car's timing belt completely breaks, the car's engine won't ignite at all. Drivers in this situation could still hear the sound of the car's starter motor activating. However, the engine still will not successfully ignite, which can be a very frustrating experience for any driver. Our Columbia Chrysler Dodge Jeep RAM dealership technicians can replace a timing belt after the original timing belt finally breaks.
Unusual Engine Noises Due to a Failing Timing Belt
The engine of the car might still work when the timing belt is still in the early stages of failing. However, there are important warning signs that are worth noting for the Columbia drivers trying to monitor their vehicles' condition. For instance, they still might start to hear odd noises that seem to be coming from the car's engine specifically. The timing belt is a very crucial part of this system, and it usually will not break without a single indicator. However, the people who suspect that there might be a problem for any reason can get in touch with our MOPAR technicians at the Columbia Chrysler Dodge Jeep RAM dealership quickly.

Getting a New Timing Belt for Your Chrysler Dodge Jeep RAM
Columbia and Waterloo drivers will typically need to get replacement timing belts after they've driven their vehicles for around 60,000 - 100,000 miles. Timing belts usually last significantly longer than many other automotive components. Oakville and Columbia drivers may not think about their timing belts, especially since these car parts will tend to work for so long. Still, the drivers who have been traveling for more than 100,000 miles without replacing their timing belts should get them checked immediately. At the Columbia Chrysler Dodge Jeep RAM service department, we'll replace them quickly.
Immediate Issues With a Failing Timing Belt
Even though there aren't any apparent warning signs, there could still be a potential issue with your vehicle's timing belt. You might find that there is nothing wrong after you get the timing belt of your vehicle checked. However, a timing belt can start to fail without any very obvious indicators. When the timing belt completely breaks, you will know because it will be a very jarring experience for your vehicle. However, St. Louis and Columbia drivers should still try to prevent these sorts of very real problems. If you've gotten to the point where your car doesn't start, give us a call, and we'll arrange towing services for you.
Dealer Wallet Service Marketing & Fixed Ops SEO by
Service Hours
Monday

07:00AM - 06:00PM

Tuesday

07:00AM - 06:00PM

Wednesday

07:00AM - 06:00PM

Thursday

07:00AM - 06:00PM

Friday

07:00AM - 06:00PM

Saturday

07:00AM - 05:00PM

Sunday

Closed